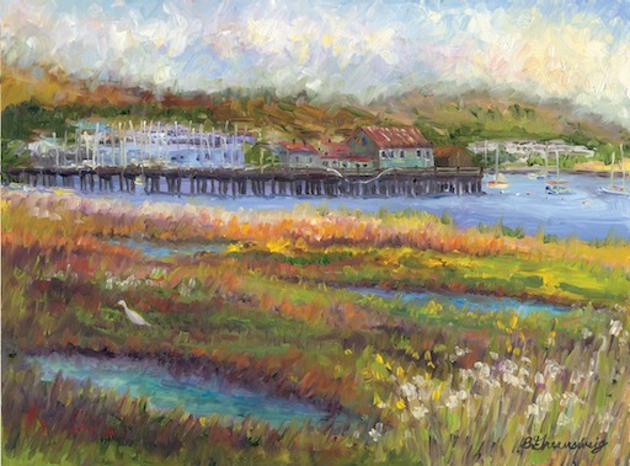 Coastside Land Trust Gallery
You're invited to the Coastside Land Trust Gallery on Friday April 11 from 5 to 8pm for the opening and artists' reception of the gallery's Spring Landscapes and Wildflowers Show. California's flourishing spring season is expressed in 31 original pieces by 21 local artists. Meet the artists, enjoy light refreshments, and view scenes of Half Moon Bay flower fields, central valley almond orchards, and more.
All art is for sale. The show will run April 11 to May 30, Thur & Fri 11-2pm, Sun 10–2pm and by appointment.
Opening and Artists' Reception
Spring Landscapes & Wildflowers Art Show
Friday April 11, 5–8pm
788 Main Street, HMB
Free, light refreshments