Video of the 2012 Pumpkin Fest Parade is now online
I have been filming the Pumpkin Fest for many years now. The local TV station has been airing those videos on freqent rotation. That station is gone, and the new station no longer airs the full videos. People have been asking me to post my coverage online. I broke up the video in to a series of short, easilty digestible clips, all of which I have posted on YouTube. Enjoy, and please email the links to friends and family who might be interested.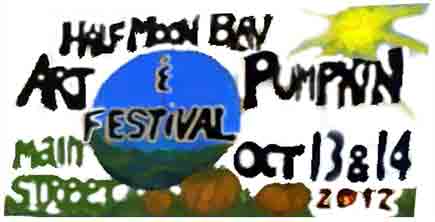 There are two easy ways to find the clips you are most interested in.
1.) START WITH MY PUMPKIN FEST OPENING CLIP:
http://tinyurl.com/2012Pumpkin
Links to a dozen clips from Pumpkin Fest are embedded into this clip.
Or:
2.) START WITH A MENU OF AVAILABLE CLIPS:.
http://tinyurl.com/PumpkinClips
Pick a clip to play or choose "Play all" to play all the clips in order.
I will be adding more clips of music and of events like the pie eating contest soon. Enjoy.
---
Want to discuss this or a related story?
We've moved our comments and discussion to the new Coastsider Forum. Check the list of latest topics on the right-hand column, or visit the forum. Our forum is in beta right now, so drop us a line if you have questions, feedback, or bugs.