video: short excerpts GGNRA meeting 9/10/12 in Montara re: Rancho Corral de Tierra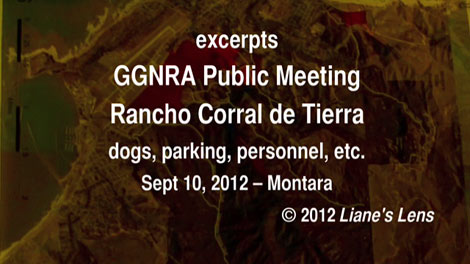 Here's a link to a video with short excerpts from the 9/10/12 GGNRA public meeting in Montara regarding Rancho Corral de Tierra:
http://coastsidevideo.com/news/pages/coastsidevideo-news-120910-ggnra-meet-montara-lianes-lens.html
---
Want to discuss this or a related story?
We've moved our comments and discussion to the new Coastsider Forum. Check the list of latest topics on the right-hand column, or visit the forum. Our forum is in beta right now, so drop us a line if you have questions, feedback, or bugs.