A Passionate Journey of the CA Dulcimer with the Film Society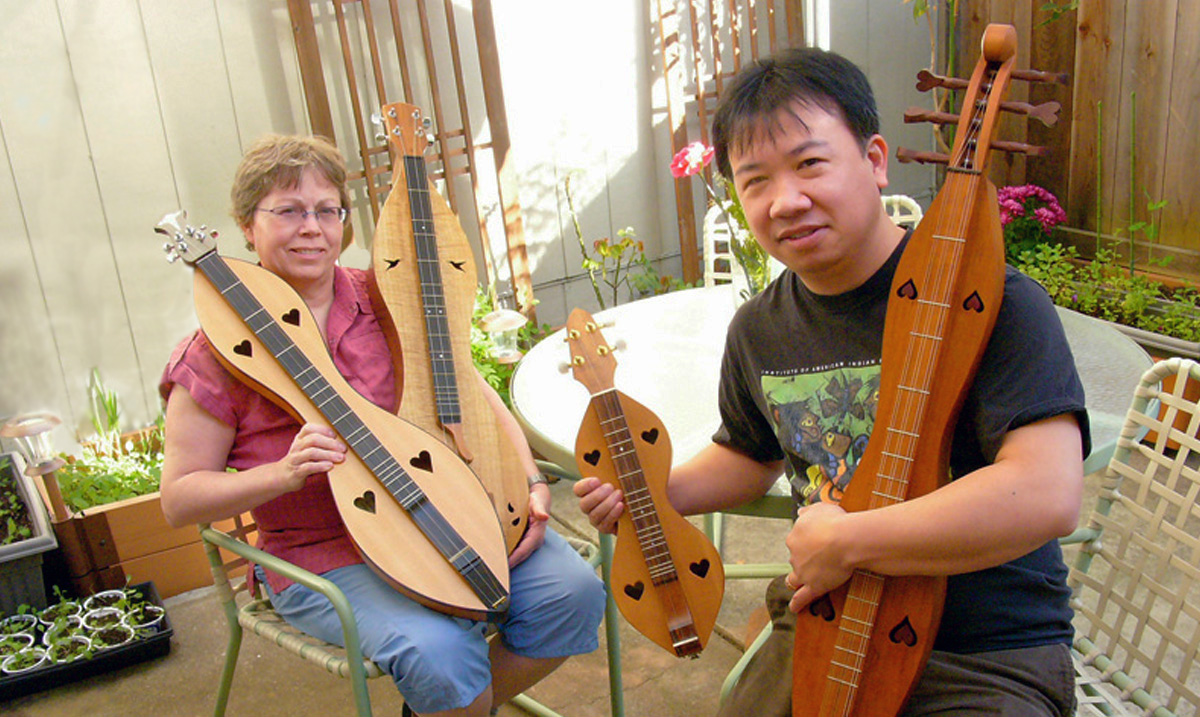 Patricia Delich and Wayne Jiang of Pacifica, CA met at a dulcimer festival in the Santa Cruz Mountains in 2006. Brought together by the quiet but haunting sound of the dulcimer, they married in 2008. At this month's Film Night, Patricia, Wayne and some friends will play us some of their favorite songs and then screen us their new documentary about the influence the California Dulcimer has had on popular music.
Friday, June 27, 7:30 pm
Coastside Senior Housing/Senior Coastsiders
925 Main Street, Half Moon Bay, CA 94019
Concert/Film admission price: $10.00
Opening Act: The Dulcimer concert begins at 7:30
Patricia and Wayne start the evening by introducing us to some of their beautiful instruments and by playing us some of their favorite songs. Don't be surprised if a few of the stars of their documentary show up to provide accompaniment to this short, sweet concert.
Film: Hearts of the Dulcimer begins at 8:00
Hearts of the Dulcimer is a feature-length documentary film about the unlikely California mountain dulcimer boom in the late 1960s and early 1970s.
Jean Barlett of the Pacifica Tribune called this film "Extraordinary, beautifully shot, with a storyteller's sense of mountain and sky, and the intricate workmanship that goes into the creation of this American-born, folk craft instrument."
Through colorful interviews, rare archival footage, and live performances, Hearts of the Dulcimer gives a firsthand account of life in the counterculture, following one's passion, and playing and building mountain dulcimers.
The film prominently features the story of the 1960s Santa Cruz dulcimer player/builders Howard Rugg, Michael Rugg, and Neal Hellman. Their unique California style dulcimer sound remains popular and influential to this day. Hearts of the Dulcimer features the music of dozens of dulcimer enthusiasts who follow in the steps of these soulful musicians.
Patricia Delich and Wayne Jiang will gladly take questions about film making and/or the Dulcimer at the end of the screening.
More information at: www.HMBFilm.org
---