About Coastsider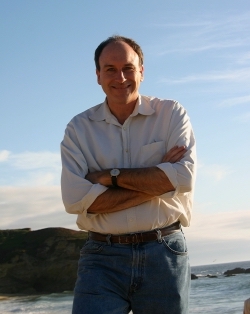 Image credit Cheri Parr
What is Coastsider?
Coastsider is a community news, information, and discussion site for coastal San Mateo County.
We encourage readers to post stories that they have a personal interest in, whether they think they can add something new to the conversation, or want to ask question on our Coastsider Insider forum. Other readers can comment or answer questions.
You need to be registered member of Insider to post stories or comments. There is no charge or any other requirements for membership, except for a valid email address and your real name.
Who's behind Coastsider?
Coastsider was created in 2004 by Barry Parr, who lives and works at home in Montara.
Barry was one of the architects of the San Jose Mercury News and News.com websites. Barry also writes the media weblog MediaSavvy. His goal was to apply what he has learned about building news sites to the coastside community. He's currently a media analyst with a technology market research firm.
What are the rules on Coastsider?
Please read Coastsider's common-sense Terms of Use.
How do I contact Coastsider?
You can address all comments and questions to [email protected]
Snail mail:
Coastsider
PO Box 370551
Montara, CA 94037
Who owns the information posted on Coastsider?
You own your own words, but you give us permission to reproduce them. Coastsider is also covered by a Creative Commons license that gives others permission to reproduce our content as long as they give us credit. However, information and pictures that do not originate on Coastsider may have other licensing terms. Please inquire before reproducing.
What's your editorial policy?
Coastsider is for everyone who cares about the coastside. We will review stories for consistency with or editorial policy. We will remove articles and comments that are spam, false, disrepectful, or illegal. We'll use our best judgement, but it's at our discretion.
As for our posters, we recommend writing about others the way you'd want them to write about you. Be respectful and fair.
---