An Iranian film with heart screens this Friday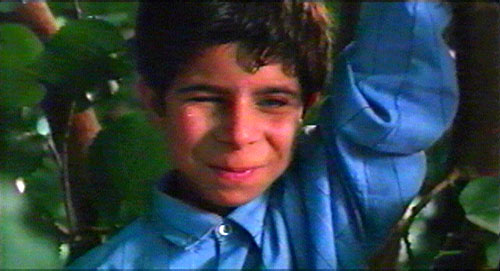 The Coastside Film Society proudly presents:
THE COLOR OF PARADISE (90 Mins)

The Color of Paradise" is both a fable of childhood innocence and a complex look at faith and humanity. This makes it perfect for both kids and adults. The dialog is in Farsi, but Roger Ebert says any kid who can read should be able to follow the English subtitles. The film earned its PG rating for thematic elements such as the fact that the Dad does not want to bring his blind son home. Probably not appropriate for the pre-elementary crowd. Lets say "The Color of Paradise" provides a perfect night of entertainment for kids from 10 to 90.
"This is a transcendent film, deeply committed and beautifully wrought.
It will make anyone who sees it look at the world with new eyes." Bob Graham, San Francisco Chronicle
Visually magnificent, and wrenchingly moving, The Color of Paradise tells the story of an 8-year old boy whose inability to see the world only enhances his ability to feel its powerful forces.
At an institute for blind children in Tehran, parents are arriving to pick up their children for summer vacation. The problem is that little Mohammad's father, a widower, is afraid that the presence of a blind son will make it hard for him to find a new wife. He is forced to take his son home but fails to appreciate the joy his remarkable son brings to the rest of his family, or to appreciate the wonder that the child brings to the world.


"Because they do not condescend to young audiences, (director Majid) Majidi's films are absorbing for adults as well, and there is a lesson here: Any family film not good enough for grownups is certainly not good enough for children." Roger Ebert, Chicago Sun Times.

Friday Aug 21 at 8:00 pm
$6.00 suggested donation
Community United Methodist Church Sanctuary
777 Miramontes Half Moon Bay
More info,at: www.HMBFilm.org
---