Coastside Children's' Programs needs our help for wet-weather repairs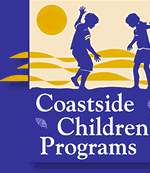 The coming of the winter rains is good news, but it has raised some issues for Coastside Children's Programs. CCP provides preschool services and school-age aftercare for kids at Farallone View, El Granada, and Hatch Elementary Schools.
CCP serves families who pay full tuition, and provides essential support for those who cannot afford to pay full tuition. Disclosure: I served on the board of CCP until last year.
CCP needs to replace three (surprisingly expensive) doors, patch up two large sections of roof, and has a number other non-weather-related facilities projects (such as termites and floor repairs).
It's easy to give online, through Paypal on the CCP website. Your donations can provide:
$4,000 – Purchase & install a regulation, public facility door for a classroom
$2,400 – Provide literacy enrichment to both CCP preschools for an entire year
$1,200 – Support additional sports activities to one school-age program for an entire year
$500 – Buy healthy snacks for an entire month for the largest CCP school-age program
$250 – Support cooking activities for a school-age program for half a school year
$100 – Replenish books for one center, for the entire year
---