Coastside Sheriff's report: Week ending July 14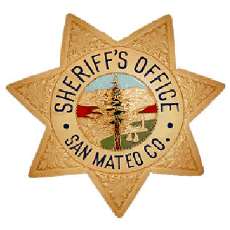 There have been nine auto burglaries this week on the Coastside, at Montara State Beach and at West Point near Mavericks. Secure your valuables and lock your car. Other activities included a residential burglary in El Granada, burglary at La Honda Elementary, DUI, warrant arrest, tagging, identity theft, and drugs found at a traffic stop.
Details after the jump.
Auto Burglaries
07/08/10 – 07/14/10
Coast
The auto burglaries are continuing on the Coast. The past week a total of nine were reported. Five of those occurred at or near Montara State Beach and the other four occurred at West Point near Mavericks Beach. The burglars are not particular, they take everything that they can quickly get their hands on including baby diapers, baby wipes, purses, i-phones, i-pods, cameras, credit cards, sunglasses, computers. There is also the cost to replace the shattered windows ranging from $300 to $1000.
Commercial Burglary
07/07/10 @ 0800 hours
400 block of Sears Ranch Road, La Honda
Sometime between July 6, 2010 at approximately 1600 hours and July 7, 2010 at approximately 0800 hours, unknown suspects used force on a window and broke a lock in an attempt to gain access to the La Honda Elementary School. They also removed and damaged two window screens while attempting to gain access to the portable classroom. Deputies located and lifted 5 latent fingerprints and later booked them as evidence.
DUI
07/08/10 @ 1419 hours
9800 block of Cabrillo Hwy, Moss Beach
Deputies made a traffic stop on a vehicle and contacted the driver. They could smell the strong odor of an alcoholic beverage coming from the vehicle. They asked the driver if he had been drinking before driving the vehicle and he stated that he had been drinking with his girlfriend that afternoon. Deputies also noticed a large beverage cup in the center consol that contained beer. Field sobriety tests were conducted and failed. The driver was arrested and taken to the county jail. The vehicle was towed and the female passenger was given a courtesy ride back to her hotel.
Warrant Arrest
07/10/10 @ 0630 hours
200 block of 3rd St, Montara
Deputies attempted to serve two outstanding arrest warrants on a known subject in Montara. Deputies contacted the homeowner and asked if the subject was there. He told the Deputies that the subject usually stays in the basement area of the home. Deputies asked for the key to the area and entered. They located the subject hiding in a storage area. He was taken into custody and transported to the county jail.
Vandalism
07/11/10 @ 0736 hours
Cabrillo Hwy / Tunitas State Beach
Deputies were on routine patrol and checking the parking area at Tunitas Beach for possible auto burglary suspects. They observed two individuals near a County Emergency Call Box. Deputies asked the subjects if they were in need of help as they were at the call box. They replied that they were okay and started to walk away. Deputies asked why they were at the call box and they replied that they were "tagging." Deputies asked the subjects if they had anything illegal in their possession and for permission to search. Deputies found permanent ink pens on both subjects that matched the colors used on the call box. The subjects admitted to tagging the call box. They were issued a citation and released with a promise to appear in court.
ID Theft
07/11/10 @ 1720 hours
Dearborn Park Road, Pescadero
On Sunday, July 11, 2010, unknown suspects hacked the victim's email account, changed the password, and sent an email to all of her contacts telling them that she was in London, England and had been mugged. The e-mail stated that she was requesting any amount of money that they could send.
Residential Burglary
07/12/10 @ 0931 hours
200 block of San Carlos Ave, El Granada
The victim of a residential burglary called the Sheriff's Office and reported that unknown suspects entered his residence through an unlocked front door. Once inside of the residence, the suspects removed a black plastic box that contained approximately $610.00 worth of electronic items.
Drugs
07/13/10 @ 0026 hours
Cabrillo Hwy / Kelly Ave
The driver of a vehicle was contacted during a traffic stop for vehicle code violations. A records check through County Dispatch revealed that the driver had an expired driver's license and was on county probation with search and seizure. While conducting a search of the vehicle Deputies located a small baggie containing suspected methamphetamine, a glass pipe, and less than 1 ounce of marijuana.
---