Coastsider Podcast debuts with five MCC candidate interviews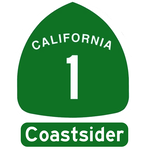 Over the weekend, I invited each of the five candidates for Midcoast Community Council to a conversation about the future of our community. We're releasing those conversations today as the first five episodes of Coastsider's new podcast.
You can listen to our unedited interviews with the candidates on Coastsider, by subscribing to the Coastsider Podcast in iTunes, using our podcast RSS feed, or downloading the files to your computer.
DON'T FORGET TO VOTE: Remember, the county begins mailing ballots to the Coastside on Wednesday, Oct 12.
---