MROSD opening new amenities at El Corte de Madera, Sunday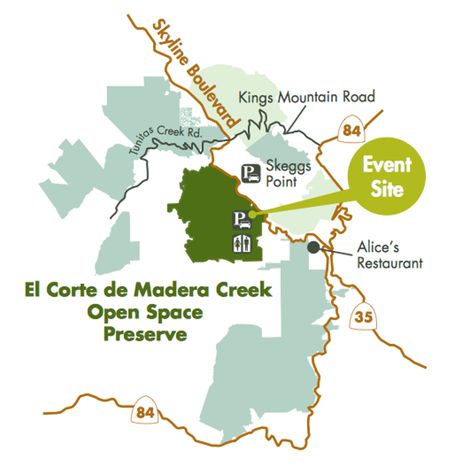 The Midpeninsula Regional Open Space District invites the public to the opening of new parking area, facilities and trail connectors at popular recreation area that links several open space preserves and county parks at El Corte de Madera Creek Open Space Preserve, March 23, 2014. The 30-minute program begins at noon.
Assembly member Rich Gordon and San Mateo County Supervisor Don Horsley will be on hand for the opening for the new recreational facilities, as well as new trail connectors to the Bay Area Ridge Trail and Sierra Morena Trail.
Details are on the MROSD website [pdf].
El Corte de Madera Creek Open Space Preserve
Skyline Blvd., 2.7 miles north of the intersection with La Honda Road (Hwy 84)
---