PCT youth video competition second round entries due Apr 30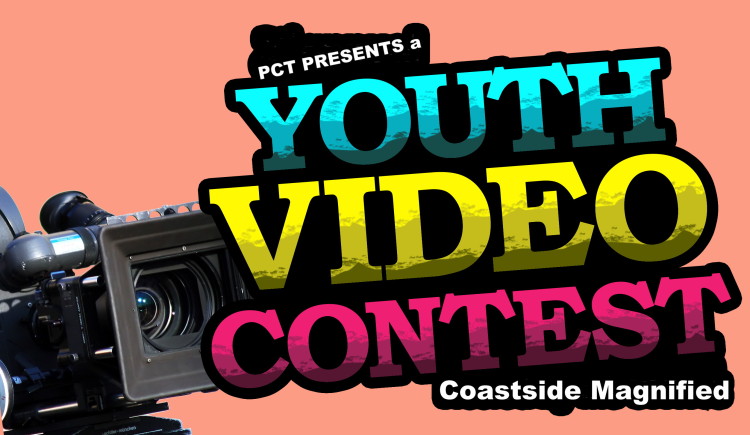 Pacific Coast Television's video contest for Coastside teens from 7th to 12th grade is entering its second round.
Contestants will create a two minute video to show locals and visitors why the San Mateo coast is such a wonderful place to visit and play. The goal is to encourage tourism, greater civic pride and educate locals and visitors on the many attractions the Coastside has to offer. Teams are encouraged to highlight as much of the Coastside as possible, while keeping in mind that PCT wants the entire San Mateo coast represented.
The contest will have three rounds judged separately with a winner crowned for each. Individual round winners will each get $300. At the end of the third round, the winners of all three will be examined again with one team winning a $1,000 and TV exposure on PCT!
Round One cosed at the end of the year: Nature…Not water! (deadline for entry December 31 2013) – Make a video no more than two minutes in length about nature inland. A special televised program will highlight the 1st round winner in January. Round one prize is $300
Round Two: What's to do! (deadline for entry April 30 2014) – Make a video about physical places and structures on the San Mateo Coast. The point is to show things to do on the Coastside that are free or low coast for visitors. Round two prize is $300
Round Three: Yes, it's the water! (deadline for entry August 31 2014) – Highlight the water. Water sports like surfing, or para-sailing, the different beaches and coastal amenities are all good subjects. The point is to show how exciting the San Mateo beaches and coast side is. A special televised program will pick the winner in September. Round three prize is $300
Coastsiders will vote online for one of the three round-winning promos. A grand prize winner will then be crowned at the PCT Telethon in November 2014! The Grand Prize will be $1,000.
Details and the entry form are on PCT's website.
---