Public Workshop Tuesday: Three-story, 15-unit apartment building in El Granada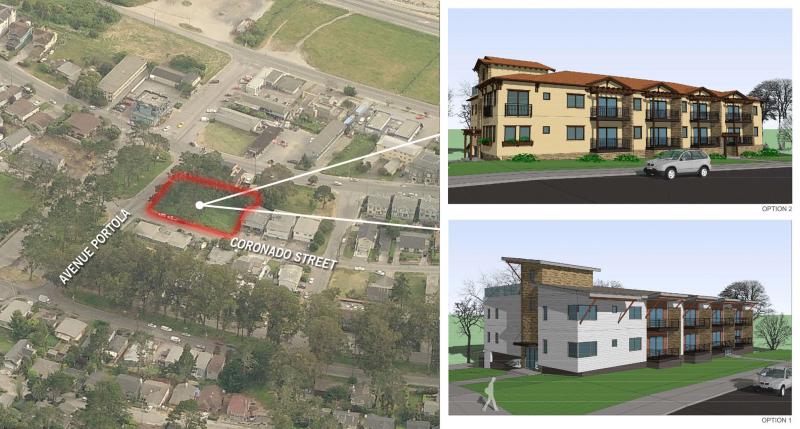 "Mavericks Apartments" Project is proposed as a 3-story, 15-unit (3 affordable) apartment complex on the southwest corner of Avenue Portola and Coronado [Google Streetview link]. Density Bonus Program for the three affordable (lower income) units allows for at least one zoning incentive (modification of zoning code requirements). Incentives requested are: relief from setbacks, lot coverage, and/or height limit (36 ft max, 38 ft requested). Two design options will be presented for discussion.
The pre-application workshop provides an opportunity for community members and public agency representatives to give input to the applicant before final plans are submitted to the County. No decision is made during the pre-application process. More information on the San Mateo County Planning Department website.
Tuesday, March 25, 7 to 9pm
Granada Sanitary District Meeting Room, 504 Ave Alhambra, El Granada
---