Ridge Trail Cruz, Saturday, Sept 11 TEST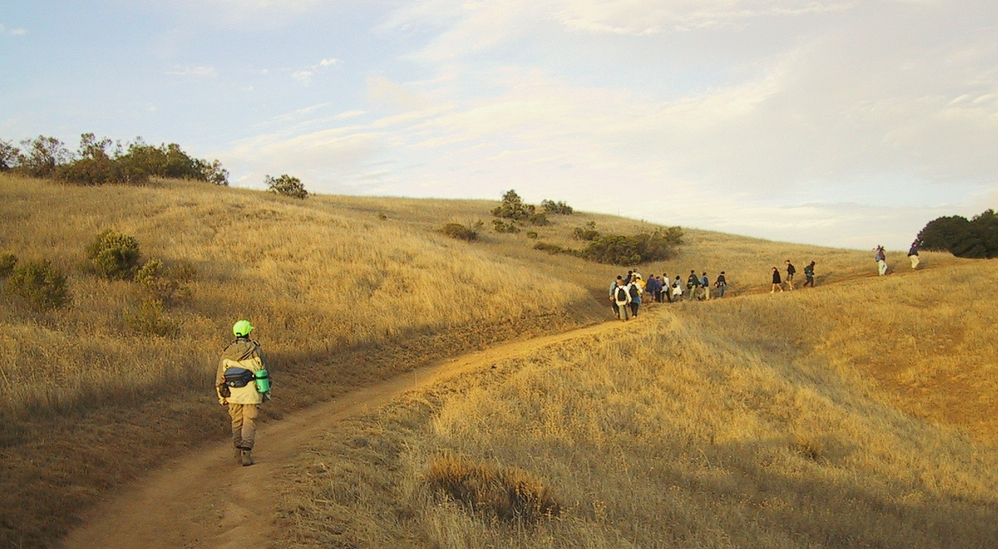 The Bay Area Ridge Trail Council's fifth annual Ridge Trail Cruz is planned for Saturday, September 11 in the Santa Cruz Mountains. This event is a fun opportunity for the public, families and outdoor enthusiasts to enjoy trails and stunning views while raising money and support to complete a public trail encircling the ridgetops around the San Francisco Bay. The event features hikes, horseback rides and mountain bike rides for all ages, experience and endurance levels.  NEW this year: shorter hikes and the family hike will visit the Daniels Nature Center.
Attendance is limited and advance registration is required. The registration fee allows for a fully supported day including guides, maps, light breakfast, gourmet buffet lunch, rest stops, and a shuttle bus for hikers and cyclists. By joining the optional Cruz-a-thon, participants can raise funds through pledges and win prizes including REI gear. For event and registration details visit www.ridgetrail.org or call (415) 561-2595.
Over 325 of the total 550 miles of the Bay Area Ridge Trail are complete, many of them traversing Midpeninsula Regional Open Space District preserves. The Ridge Trail Council has partnered with the Midpeninsula Regional Open Space District, Santa Clara County Parks, California State Parks, Responsible Organized Mountain Pedalers and Equestrian Trail Riders Action Committee to put on this year's event.
The Bay Area Ridge Trail Council is a nonprofit organization that plans, acquires builds, maintains, and promotes the Ridge Trail. www.ridgetrail.org
---