SamTrans and Pacifica provide public transportation to the Devil's Slide trail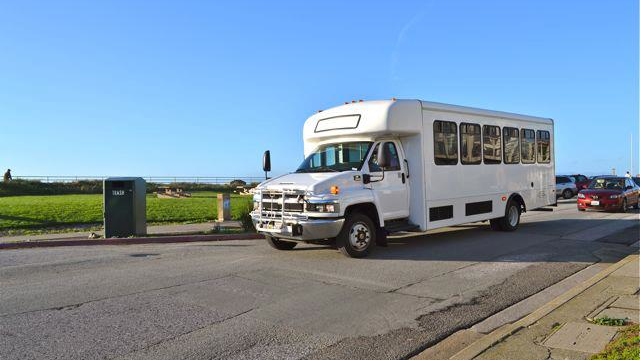 Parking at the new Devil's Slide trail is limited, but there are two options for Coastsider who can't drive there, or would prefer not to.
SamTrans Route 17 has new bus stops at the trail's head at the south end of the tunnel. Route 17 runs on Highway 1 between Pescadero and the Linda Mar Park and Ride lot in Pacifica. The new bus stops, on either side of Highway 1, are marked with new signs, which include bus stop identification numbers. The unique ID number can be used to get real-time bus departure information from 511 and 511.org. Just call 511 and say "departures" and give the stop ID number.
The city of Pacifica offers a weekend shuttle which runs roughly hourly from various spots in town. See the schedule on the city's website. The iPacifica app tracks the shuttle in real-time via GPS as it follows its route through 17 stops from the Devil's Slide Trail at the south to Oceana Terrace / Good Shepherd in the north. More information is on the Devil's Slide Ride Facebook Page.
---