Sharktoberfest at the Presidio, Saturday, Oct 17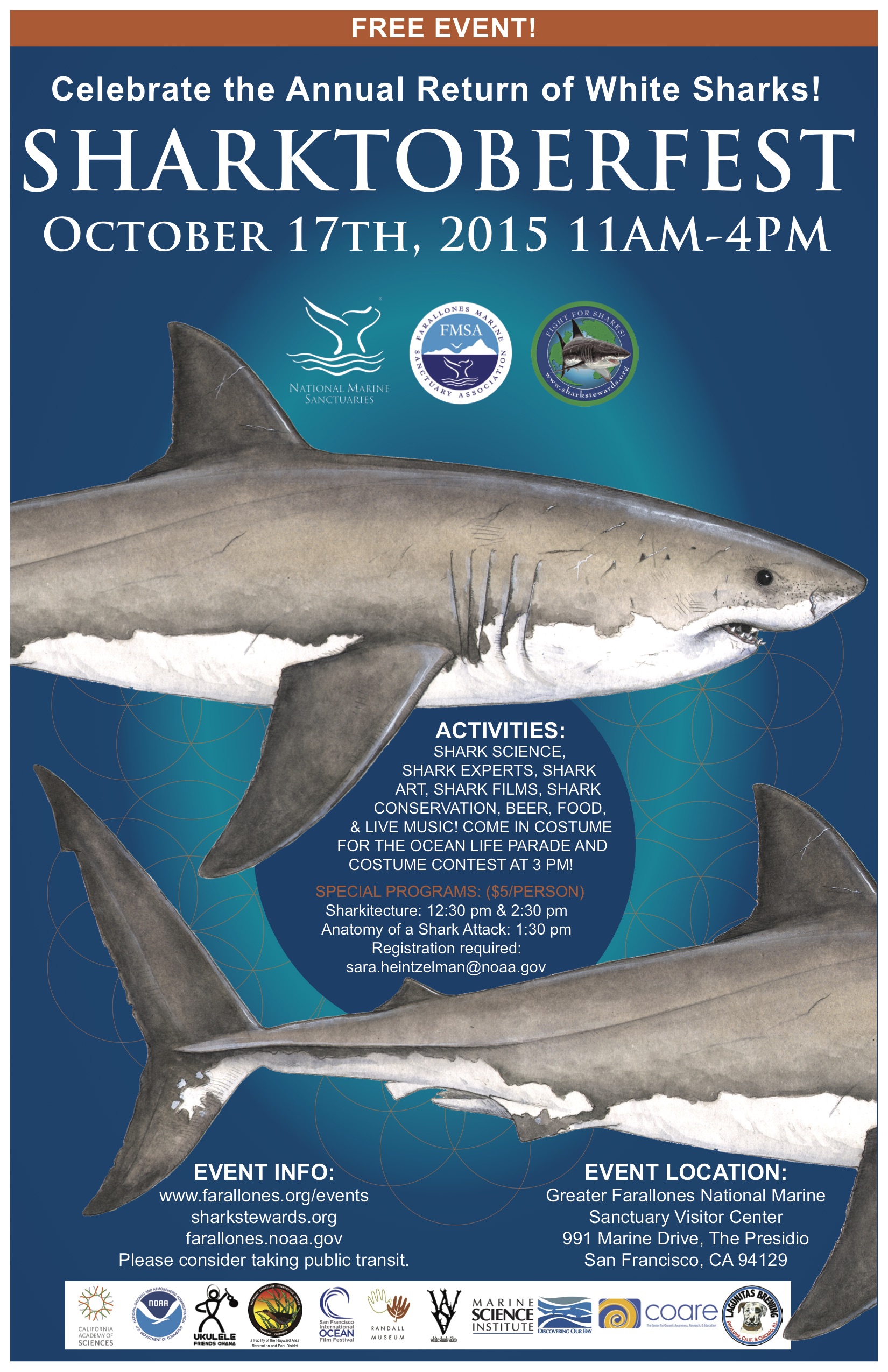 Shark Stewards, Greater Farallones National Marine Sanctuary,
& Farallones Marine Sanctuary Association invite you to:
SHARKTOBERFEST 2015
Saturday, October 17th, 11 am - 4 pm
Greater Farallones National Marine Sanctuary Visitor Center
991 Marine Drive, The Presidio, San Francisco, CA 94129
Celebrate the Annual Return of White Sharks to the Gulf of the Farallones
FREE ADMISSION
DROP-IN ACTIVITIES
• Shark Science
• Shark Experts
• Shark Art
• Shark Films
• Shark Conservation
• Costume Contest
• Beer, Food, Live Music - and more!
OCEAN LIFE PARADE
3 pm – Come in Costume for our "Ocean Life Parade"
SPECIAL PROGRAMS ($5 a person)
Registration Required!!
Register today: [email protected]
12:30 pm & 2:30 pm – "Sharkitechture"
1:30 pm – "Anatomy of a Shark Attack"
Event information:
www.farallones.org/events
sharkstewards.org
farallones.noaa.gov
---
Discuss this story on Coastsider Forum
Start or join the discussion on Coastsider Forum. Our forum is in beta right now, so drop us a line if you have questions, feedback, or bugs.