Shely Pack Dancers offer summer camp with dancing stories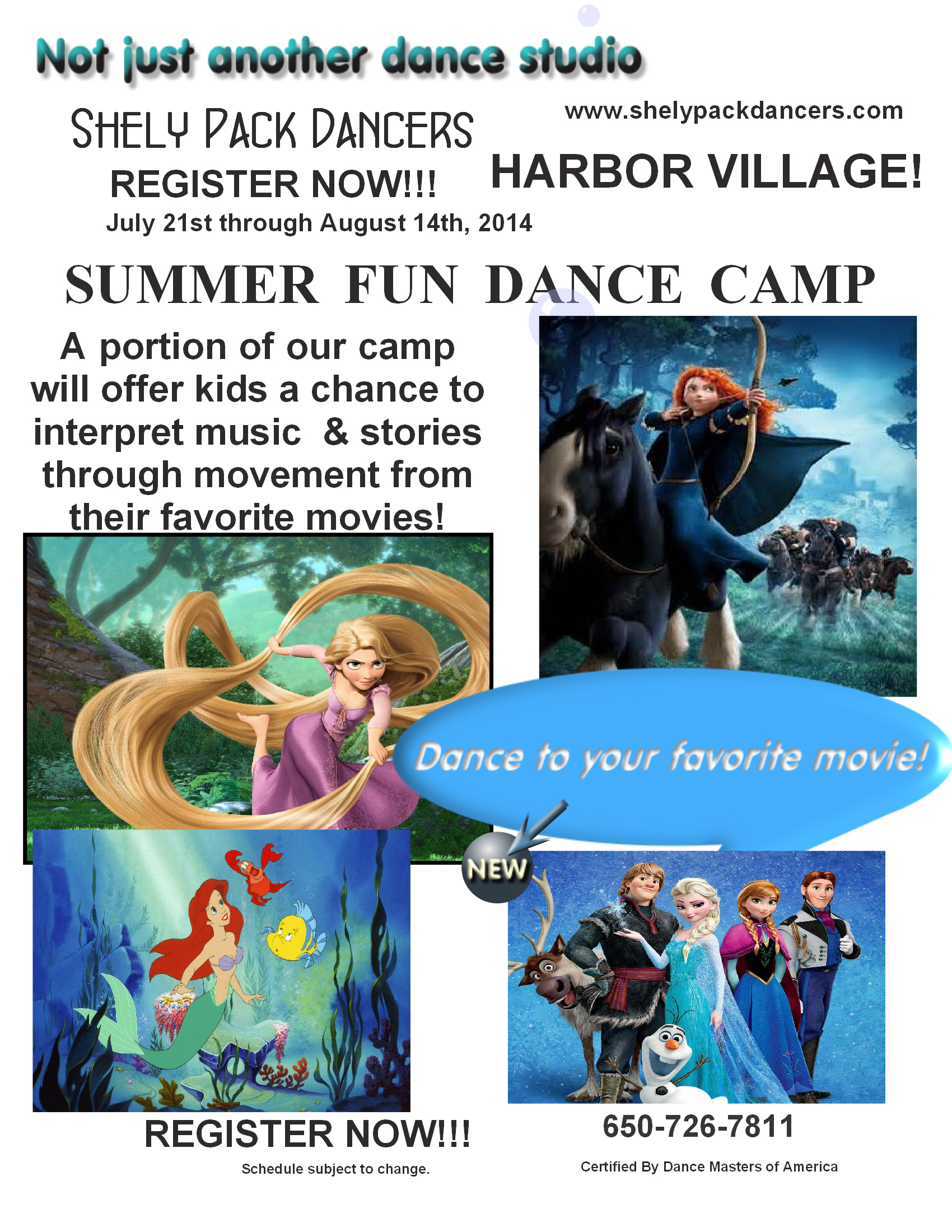 The "Dancing Stories" portion of our camp will offer children a chance to interpret music and stories, through movement, from their favorite movies ("Frozen", "Brave," "Tangled" and "Little Mermaid") Movement will include basic ballet, jazz and tumbling along with mime.
The Hiphop, Pom/Cheer section will give children a chance to learn fun hiphop, pop n' lock and basic break dance moves to popular (kid friendly) music. They will also learn how to dance in patterns and formations using poms and streamers.

Ages: 4-7
Class times: Monday & Thursday 12:00-1:00pm
"Dancing Stories"
Tuesday & Wednesday 12:00-1:00pm
"Hiphop, Pom/Cheer
Camp fee: $300.00
Ages: 8-12
Class times: Monday & Thursday 1:00-2:00pm
"Dancing Stories"
Tuesday & Wednesday 1:00-2:00pm
"Hiphop, Pom/Cheer
Camp Fee: $300.00

Ages 13 & up
Class Time: Monday & Thursday 2:00-3:00pm
Acrobatic/Gym and Jazz
Tuesday & Wednesday 2:00-3:00pm
Hiphop & Pom/Cheer
Camp fee: $300.00
www.shelypackdancers.com or (650) 726-7811
---