Sheriff's report, Aug 4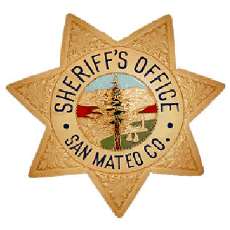 This week's theme is intoxication: DUI and otherwise. There were only two reported auto break-ins this week: a broken window at Montara State Beach and a more-sophisticated unlocking at Gray Whale Cove. A Miramar resident was bitten by a troublesome neighborhood pit bull. Two hundred cans of paint were dumped in San Gregorio. And a horse trailer was vandalized at Ember Ridge in Moss Beach.
Vandalism
07/27/10 @ 1814 hours
1100 block of Etheldore, Moss Beach
Unknown suspects broke the left side window of a horse trailer by unknown means. This occurred while the trailer was parked in the Ember Ridge Equestrian Center. The damage is estimated at $300-$500.
Drugs
07/27/10 @ 1830 hours
Airport St / Los Banos, Moss Beach
Deputies were on routine patrol when they pulled up to a stop sign next to a black vehicle with the windows rolled down. Deputies could smell the odor of marijuana coming from the vehicle. They contacted the driver and passenger and after a search of the vehicle both were found to be in possession of marijuana. Both were cited and released with a promise to appear.
Public Intoxication
07/29/10 @ 0018 hours
Pear Orchard Way, Moonridge
Deputies were dispatched to Pear Orchard Way on a report of a disturbance. County Dispatch advised that the reporting party at this location was in a verbal argument with a male subject. The male subject was outside of the house, was drunk and was causing a disturbance. Deputies contacted the subject and found that he was yelling, causing a scene and too intoxicated to care for himself. He was arrested and transported to the county jail.
Auto Burglary
07/29/10 @ 1430 hours
Montara State Beach
On 7/28/10 at approximately 1430 hours, unknown suspect(s) smashed the right rear passenger side window of the victim's borrowed vehicle and took the victim's purse from the interior of the vehicle.
Public Intoxication / Possession of a Controlled Substance
07/30/10 @ 0008 hours
Culebra Land / Granada St, Moss Beach
Deputies were on a traffic stop when they were approached by a highly intoxicated subject. He had bloodshot watery eyes, trouble maintaining his balance and slurred speech. Deputies asked how much he had to drink and he said that he had consumed several alcoholic beverages and that he was severely intoxicated. While searching the subject before booking him into the county jail Deputies found two pills in his pocket. He told the Deputies that he did not know what they were and that someone gave them to him. The pills were later identified as morphine sulfate, a prescription drug that is only obtained with a prescription. He was arrested and booked into the county jail.
Incident Report
07/30/10 @ 0800 hours
20000 Cabrillo Hwy, San Gregorio
Deputies received a call to investigate a dumping complaint. Upon arrival they discovered that someone had dumped approximately 100 to 150 cans of paint in an open area. At 1245 hours that same day they were dispatched to the same area to investigate a hazardous materials dumping complaint. Upon arrival to that area they discovered another 70 cans of paint had been dumped. Once the cans were rendered safe, arrangements were made to have the paint removed from both locations and disposed of in a safe and proper manner by a company licensed to clean hazardous waste.
Dog Bite
07/31/10 @ 1553 hours
500 block of Alto Ave, Mirimar
On 07-31-2010, at approximately 1553 hours, Deputies were dispatched to Alto Avenue in Unincorporated San Mateo County on the report of a dog bite incident. Upon arrival they contacted, the victim in front of his residence and obtained his statement. While talking with the victim he handed the Deputies a brown leather dog collar with the owner information on it. Deputies asked the victim if he needed medical attention and he refused. The victim stated that at approximately 0815 hours, he opened the front door of his residence to go to breakfast with his family. As soon as he opened the door a pit-bull approached him. He was not certain if the dog was going to try and enter his home where his kids and wife were. He reached out with his right hand and attempted to grab the dog. The dog bit him on the right middle finger and then reared back in what he took as fear. He grabbed the dog by the collar and pulled it off of the dog as evidence. He said he did this to show that this was the dog that was there and the one who bit him. The victim stated he was familiar with this dog because it often comes to his residence and defecates in the front yard. On one other occasion the dog entered his residence through the front door and he was not able to remove it with out incident. He stated he did not want any harm to come to the dog he only wants the dog to be contained at its residence and the owner to cover the costs if he has to seek medical attention.
DUI
07/31/10 @ 2225 hours
Hwy 1, Montara
Deputies made a traffic stop on a speeding vehicle. They contacted the driver and could immediately smell the odor of an alcoholic beverage coming from his person. Field sobriety tests were conducted and failed. The driver was arrested and taken to the county jail. A taxi was called to transport the passenger to SSF. The vehicle was secured at the location.
DUI
07/31/10 @ 2320 hours
Airport / La Granada, Moss Beach
Deputies made a traffic stop after observing a vehicle swerving and driving on the wrong side of the road. They contacted the driver who was unlicensed. The female passenger who was a licensed driver told the Deputies that she asked the male to drive because she wasn't feeling well. There was also a 3 year old child in the vehicle. Field sobriety tests were conducted and failed. The driver was arrested and taken to the county jail.
Auto Burglary
08/01/10 @ 1740 hours
Gray Whale Cove Parking Lot
On August 1, 2010, between 1530 and 1740 hours, unknown suspect(s) entered a locked vehicle at the parking lot of Gray Whale Cove in unincorporated San Mateo County, using an unknown mechanism on the left driver side door to disengage the door lock. The suspect(s) unlocked the driver's side door, entered the vehicle and removed miscellaneous clothing , two pair of work boots, a Quickfire cell phone, a pair of sunglasses, a black men's wallet containing a bank debit card and miscellaneous gift cards, and an undetermined number of keys. These items had been left in plain view on the front and rear seats on the vehicle.
Drugs
08/02/10 @ 1247 hours
Cabrillo Hwy / Capistrano Rd, Princeton
A subject was contacted during a traffic stop for a vehicle code violation. During the stop, the subject was observed dropping a small plastic container to the ground and covering it with his foot. A further search of the container netted 2.2 grams of methamphetamine. The subject was arrested and booked into county jail. During the booking process he was found to be out on bail from another drug related case. Additional charges were added.
---