Sheriff's report: Feb 2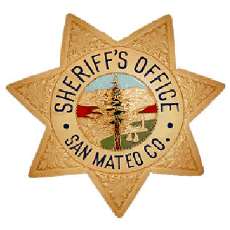 A couple of speeding motorcyclists in El Granada were found to be carrying loaded weapons, some valuables were stolen from a guest room during a party, and loud music leads to an arrest in La Honda:
A resident of La Honda became a victim of "disturbing the peace" when the suspect neighbor continuously played his music from his home loud enough for the victim to hear from inside his own residence. The suspect was contacted by Deputies and advised of the noise complaint, which he chose to ignore and turned his music louder. The victim felt he had no other choice than to sign a citizen arrest form for the suspect's arrest. Deputies returned to the suspect's residence, arrested him and took him to the county jail.
Public Intoxication
01/28/11 @ 2355 hours
300 block of Capistrano Road, Princeton
Deputies responded to a report of a fight that had just happened in front of the Harbor Bar in Princeton. They met with the victim who told them that an unknown suspect had punched him in the face. Deputies were unable to locate a subject. The victim was very intoxicated and had trouble communicating with the Deputies. He was too intoxicated to care for himself. He was arrested and taken to the county jail to be released when sober.
DUI
01/29/11 @ 0927 hours
Hwy 1 @ Capistrano, El Granada
Deputies made a traffic stop on a vehicle for expired registration tags. They asked the driver why his registration was expired by two years. He replied "Money." While talking to the driver Deputies could smell the odor of alcohol coming from his vehicle. Deputies asked the driver if he had consumed and alcohol. He replied that he had two beers. Field Sobriety Tests were conducted and failed. He was arrested and taken to the county jail.
Disturbing the Peace
01/30/11 @ 2242 hours
100 block of Playbowl Drive, La Honda
Possession of Weapons
01/31/11 @ 1741 hours
Cabrillo Hwy / Coral Reef, El Granada
On 01/30/2011 at approximately 1741 hours, Deputies saw two motorcycles traveling at a high rate of speed and passing vehicles on the right shoulder as they traveled northbound Highway 1 at Capistrano Rd in Unincorporated San Mateo County. They radioed ahead to other patrol units and advised them of the observations. Deputies conducted traffic stops on both motorcycles on California Ave. west of Highway 1. During a safety/pat down search they found a loaded handgun. The second subject was also found to be in possession of a loaded firearm. Both were arrested and taken to the county jail.
Fraud
03/31/11 @ 1200 hours
Columbus St. El Granada
On 01/28/11, the victim learned of fraudulent charges to her Debit Card that were made by an unknown suspect over the internet. Total loss is approximately $340.00.
Theft
02/01/11 @ 2230 hours
Sierra St., Moss Beach
Between Thursday at approximately 2230 hours and Sunday at approximately 1330 hours a diamond wedding ring valued at $500.00 was taken from a drawer in a guest room at a residence in Moss Beach, during a time when a party was occurring at the residence.
---