Sheriff's report: Jan 5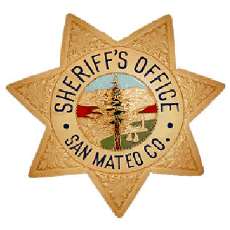 Someone broke into the laundry room of an El Granada apartment building, a burglary via an open garage door in El Granada, a dog bite in El Granada, and a car window smashed in Moss Beach.
Vandalism
12/30/10 @ 1914 hours
100 block of Avenue Portola, El Granada
The reporting party told Deputies that between December 28, 2010 and December 30, 2010 an unknown suspect(s) kicked in the door to the laundry room of the apartment complex, causing damage to the lower vent in the door, the door jam and the door trim. He estimates the damage at approximately $300.00-$400.00. He said that he became aware of the damage on today's date when he came to the property to clean the laundry room. He believes it may have been caused by someone (possibly a tenant) who misplaced their key to the laundry room. There was no damage or vandalism to the washing machines/dryers or other items in the laundry room.
Residential Burglary
12/30/10 @ 1715 hours
100 block of Escalona Ave, El Granada
On 12/30/10, between 1630 and 1715 hours, an unknown suspect entered the residence via an open garage door and/or the main entrance door which was shut but not locked. The suspect stole two guitars, a laptop computer, a video camera and a wedding ring. The suspect then entered a black colored vehicle and left the scene. The loss is estimated at $8100.
Probation Violation
12/31/10 @ 1139 hours
100 block of Bonita St., Moss Beach
On 12-31-2010, at approximately 1139 hours, a subject was contacted during a probation search of his residence on Bonita Street in Moss Beach. While conducting a probation search of his room, a used glass pipe containing a usable quantity of crystal methamphetamines was located on his dresser. This is a violation of H&S 11364(a) - possession of drug paraphernalia and H&S 11377(a) - possession of a controlled substance. He was arrested, transported and booked into the San Mateo County Jail without incident.
Probation Violation
01/01/11 @ 1030 hours
300 block of Bridgeport Drive, El Granada
Deputies performed a probation search of a subject. The subject and his girlfriend were both found in possession of narcotics. Both were arrested and taken to the county jail.
Warrant Arrest
01/02/11 @ 0947 hours
900 block of Ocean Blvd., Moss Beach
Deputies went to the listed address to make contact with the occupant. There was a warrant for his arrest. The subject's identity and the warrant were both confirmed. He was arrested and taken to the county jail.
Incident Report
01/02/11 @ 1200 hours
400 block of Miramar Drive, El Granada
Deputies were dispatched to a report of a dog bite. The reporting party told the Deputies that his neighbor's dog had escaped the yard and ran up and bit him on the hand.
DUI
01/02/11 @ 1750 hours
California Ave / Sierra St., Moss Beach
The suspect is contacted seated in the driver's seat of a motor vehicle stopped on the wrong side of the roadway, blocking traffic. The suspect's vehicle had been previously reported as driving recklessly on the roadway. Upon contacting the suspect, she is found to have been driving under the influence of alcohol. The suspect is arrested and taken to the county jail.
Vandalism
01/03/11 @ 1759 hours
600 block of Stetson St., Moss Beach
A resident of Stetson St. called Deputies to report that unknown suspects had smashed the rear passenger side window on his vehicle. A screen on the window blocked access to the vehicle so no items were reported missing.
Warrant Arrest
01/05/11 @ 0830 hours
Cabrillo Hwy @ Capistrano Rd., Princeton
A vehicle was stopped for a minor traffic violation on Highway 1 near Princeton Landing, California. The driver was subsequently arrested for providing false evidence of vehicle registration, driving without being licensed, possession of narcotics without a prescription and a warrant for driving on a suspended license. The driver was booked at Maguire Jail without incident, and the vehicle was towed.
---