Sheriff's report, July 18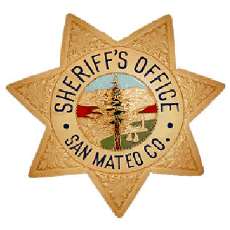 Auto burglary on Miramontes Point Road, a $125 gift card stolen from the mail in Princeton, warrant arrest in El Granada, a car stolen in San Carlos shows up stripped on Tunitas Creek Road, two juveniles taken for a warrant and public intoxication at the same party in El Granada.
3225
07/15/11 @ 1230 hours
Miramontes Point Road
Auto Burglary
Unknown suspects entered the victim's locked vehicle and removed cash from her wallet.
3228
07/15/11 @ 1920 hours
100 block of Harvard Ave, Princeton
Theft
Unknown suspects obtained victim's gift card by mail theft. The $125 card was used at two different Target store locations.
3234
07/15/11@ 2217 hours
100 block of Avenue Portola, El Granada
Warrant Arrest
Subject was contacted and found to have and outstanding warrant for his arrest. He was taken to the county jail.
Amilcar Castillo
Age 36 of El Granada
3265
07/17/11 @ 0820 hours
Cabrillo Hwy / Tunitas Creek Road
Vehicle Recovery
A citizen reported seeing a truck parked on Tunitas Creek Road that appeared to be stripped. The owner was contacted and thought the vehicle was still parked in San Carlos.
3285
07/18/11 @ 0239 hours
700 block of El Granada Blvd.
Warrant Arrest
Deputies were dispatched to a report of a loud party with several teenagers and young adults who had consumed alcoholic beverages. One juvenile was found to be intoxicated. He was also reported missing for the past three weeks and had a warrant for his arrest. He was taken to Hillcrest.
3286
07/18/11 @ 0239 hours
700 block of El Granada Blvd.
Public Intoxication
Another juvenile was contacted at the same party. He was too intoxicated to care for himself. His parents were contacted. He was taken to the hospital then he was taken to Hillcrest.
---