Sheriff's report, March 24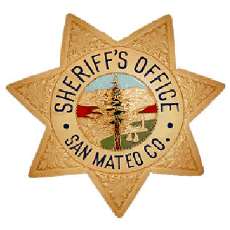 Auto burglary in El Granada and Miramar in the same evening, warrant arrest, DUI crash at Airport and Cypress, auto burglary in HMB, warrant arrest, public intoxication in Princeton.
Auto Burglary
03/16//11 @ 1600 hours
Miramar Drive, Miramar
A citizen called to report that unknown suspects entered his unlocked vehicle and stole various items.
Auto Burglary
03/16/11 @ 2145 hours
500 block of Avenue Cabrillo, El Granada
Unknown suspects smashed the driver's side window of a vehicle that was parked in front of a residence on Ave. Cabrillo. The owner of the vehicle reported that nothing was taken from the vehicle and estimated that the cost to replace the window was $180.
Warrant Arrest
03/16/11 @ 1312 hours
Stetson St. / Sunshine Valley Road, Moss Beach
Deputies made a traffic stop and found that the passenger of the vehicle had an outstanding warrant. He was arrested and taken to the county jail.
DUI
03/18/11 @ 0207 hours
Airport St / Cypress Ave
Deputies received a report of a vehicle that had crashed off the roadway and into a wooded area. Deputies located the vehicle and saw a male subject lying on the front seat. At first the subject was unresponsive to the Deputes yelling at him and knocking on the windows. The subject opened the door and the Deputies could smell the odor of an alcoholic beverage coming from him. He was bleeding from his nose and had several cuts to his forehead. He was taken to the hospital for further treatment.
Auto Burglary
03/20/11 @ 1754 hours
300 block of Shelter Cove, Half Moon Bay
The victim of an Auto Burglary reported that unknown subjects entered her unlocked vehicle and rummaged through her personal belongings. The only thing she was missing was a $10 Starbucks card.
Warrant Arrest
03/21/11 @ 0015 hours
Main Street / San Mateo Road
Deputies made a traffic stop and a routine check through county communications revealed that the driver of the vehicle had a $10,000 warrant for his arrest. He was taken to the county jail.
Public Intoxication
03/22/11 @ 1743 hours
Johnson's Pier, Princeton
Deputies were dispatched to Princeton Harbor on the report of an intoxicated subject. They located the subject and found the he was too intoxicated to care for himself. He was arrested and taken to the county jail.
---