Sheriff's report: Nov 3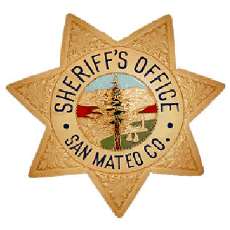 This week: Hearing voices at Pomponio State Beach, disorderly conduct, auto burglaries at McNee Ranch and Montara State Beach, three warrant arrests, auto vandalism at Butano State Park, theft of laptops from a conference room at Oceano Hotel, a mysterious burglary in Moonridge, and a less mysterious auto burglary in front of the American Legion in Princeton.
Medical
10/27/10 @ 0521 hours
Pomponio State Beach
On October 27, 2010 at approximately 0521 hrs. Deputies responded to Pescadero State Beach on a medical call. County Communications advised that a male caller had called stating that he needed an ambulance and then hung up. Upon arrival, Deputies contacted the subject walking in circles on Hwy. 1 south of Pomponio State Beach. The subject stated that he needed help and was not feeling well. The subject stated that he was contemplating stabbing himself or jumping off of the cliff. The subject further stated that he had been traveling for approximately two weeks and was hearing voices in his head. He was transported to a local hospital for a medical evaluation.
Disorderly Conduct
10/27/10 @ 0624 hours
Hwy 1 / Capistrano Rd
Deputies stopped to check the welfare of an individual and ended up arresting him for disorderly conduct after he became belligerent, swearing, cussing and resisting arrest. He was taken to the county jail.

Auto Burglary
10/28/10 @ 1325 hours
6000 block of Cabrillo Hwy
On 10/28/10, between 1145 - 1325 hrs unknown suspects forced entry to the victim's locked vehicle via a window smash and stole the victim's wallet containing her I.D and credit cards. This occurred in the parking lot of the McNee Ranch State Park located at 6079 Cabrillo Hwy in unincorporated Montara. The total loss was approximately $500.00.
Theft
10/28/10 @ 1315 hours
Montara Blvd, Montara
On 10/28/10 between 0930 and 1315 hours, unknown suspects entered an unlocked vehicle parked at the north parking lot of Montara State beach. The suspects stole a brown suede purse which was located in the left rear passenger seat floorboard. The purse contained $60.00 in cash, a California driver's license, two debit cards and a social security card.
Warrant Arrest
10/29/10 @ 0815 hours
100 block of Stanford Ave, Princeton
Deputies contacted a subject known to have an outstanding warrant for his arrest. The subject admitted that he forgot about his court date and the warrant was confirmed. He was placed under arrest and transported to the county jail.
Warrant Arrest
10/29/10 @ 0830 hours
9500 Cabrillo Hwy
Deputies learned that a subject had an outstanding $10K warrant for his arrest for failing to surrender to the jail. The warrant was confirmed and the subject was arrested and taken to the county jail.
Vandalism
10/29/10 @ 1600 hours
Butano Cut Off, Pescadero
On 9/23/10 between 1600 hours and 1800 hours, the victims of vandalism parked their vehicles on Cloverdale Road at the entrance to the South Butano Fire Trail between Canyon Road and the entrance to Butano State Park. The victims went for a hike and upon their return, they discovered unknown suspects had broken the driver's side mirrors from each of their vehicles and the registrations tags had been removed. Two of the victims had the air released from both front tires.
Theft
10/29/10 @ 1330 hours
200 block of Capistrano Road, Princeton
On 10-29-10, between 1230 and 1330 hours, unknown suspects stole two Apple laptop computers and the victim's briefcase from an open conference room at a local hotel.
Warrant Arrest
10/31/10 @ 1010 hours
Buena Vista St, Moss Beach
Deputies went to a residence on Buena Vista Street to make contact with a wanted subject. The subject identified himself, the $20K warrant was confirmed and the subject was taken to the county jail.
Residential Burglary
10/31/10 @ 2118 hours
Poppy Lane, Moonridge
The resident of the listed address was the victim of a residential burglary. An unknown suspect entered his residence through an upstairs window and appeared to have rummaged through all 3 bedrooms. After conducting an inventory, the victim found that nothing missing from the residence.
Auto Burglary
11/01/10 @ 1600 hours
400 block of Capistrano Rd, Princeton
Unknown suspects smashed the window of a vehicle. The car was parked in the American Legion parking lot on Capistrano Road. Miscellaneous personal items were taken from the interior of the vehicle. There were no witnesses to the incident and no additional information obtained through the investigation. There are no suspects at this time.
---