Sheriff's Report: Sept 13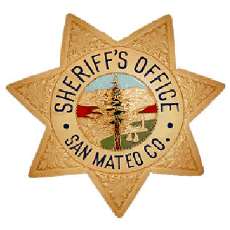 Possible vandalism or accident in La Honda, public intoxication at a bonfire in San Gregorio, DUI in Princeton, Public intoxication in Princeton, smashed car windows in Pescadero, and online identity theft in Moss Beach.
4198
09/08/11 @ 0811 hours
Redwood Drive, La Honda
PC594 Vandalism
The victim of a vandalism thinks debris from nearby vegetation mowing may have thrown something hitting his vehicle's rear window and shattering it. The cost to replace the window is estimated at $200.
4224
09/09/11 @ 1852 hours
19900 block of Cabrillo Hwy. San Gregorio
647F/649B Public Intoxication
Deputies were dispatched to the report of a possible explosion from a bonfire on the beach. No explosives were found. Two subjects were interviewed and one of them was found to be too intoxicated to care for herself. She was arrested and taken to the county jail.
4231
09/10/11 @ 0135 hours
200 block of Capistrano Rd, Princeton
VC23152A/B
DUI
Deputies made a traffic stop and found the driver to be driving under the influence of an alcoholic beverage. He was arrested and taken to the county jail.
4253
09/11/11 @ 0609 hours
200 block of Princeton Ave, Princeton
PC647/849B
Public Intoxication
On 09/11/11, at approximately 0620 hours, Deputies made contact with three subjects who they determined to be intoxicated and unable to care for themselves. The subjects were subsequently arrested and booked into the San Mateo County Jail for 647(f)/849(b)(2)
4271
09/11/11 @ 2141 hours
700 block of North Street, Pescadero
Vandalism
A citizen called to report that unknown subjects smashed his rear and side windows as well as his side mirror with an unknown object before driving away.
4286
09/12/11 @ 1800 hours
300 block of 13th Street, Moss Beach
PC530 Identity Theft
A citizen came to the Sheriff's Substation in Moss Beach to report that unknown subjects had gained her personal information and made online purchases.
---