Sheriff's report: Week ending Oct 13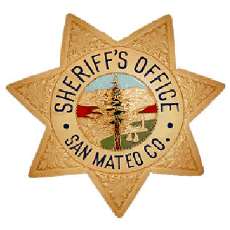 Two auto burglaries in two nights in Moss Beach, Gang graffiti in Moonridge, an mysterious attack in a County park, and a home burglary in Montara were the most notable events in a week of DUI's, intoxication, warrant arrests, and possession of drug paraphernalia.
Battery
10/06/10 @ 0210 hours
Pescadero Creek Road
On 10-06-2010, an unknown suspect attacked the victim at Memorial Park in San Mateo County. The victim sustained injuries to the head and left forearm and was transported to Stanford Medical Center. The unknown suspect remains at large.
Vandalism
10/06/10 @ 1700 hours
Miramontes Point Road, Moonridge
Sometime between 1700 hours on 10/5/10 and 0830 hours on 10/6/10, unknown suspect(s) spray painted gang graffiti on a rear fence at the Moonridge Housing Complex located on Miramontes Point Road. The gang related graffiti spray painted on the rear fence were Roman numerals in the form of "XIV", which is graffiti commonly associated with the Norteno street gang.
Warrant Arrest
10/06/10 @ 1507 hours
300 Block of Capistrano Road, Princeton
Deputies stopped to check the welfare of an individual wandering in a field. A routine records check revealed that the individual had an outstanding warrant. He was arrested and taken to the county jail.
DUI
10/06/10 @ 1726 hours
20700 block of Cabrillo Hwy
Deputies made contact with a stranded vehicle on Cabrillo Highway just south of Tunitas Creek Road. The driver of the vehicle appeared to be and verbally acknowledged to be under the influence of an alcoholic beverage. Field sobriety tests were conducted and failed. The driver was arrested and taken to the county jail.
Residential Burglary
10/08/10 @ 2006 hours
1300 block of Birch Street, Montara
Unknown suspects entered a home and took a laptop computer.
Auto Burglary
10/09/10 @ 0545 hours
400 block of Sonora Ave, El Granada
Sometime between 2200 hrs on 10/08/10 and 0545 hrs on 10/09/10 unknown suspect(s) forced entry to the victim's locked vehicle by window smash and stole victim's car stereo. This occurred in front of a residence on Sonora Ave in unincorporated El Granada. The total loss was approximately $350.00 and there are no witness or suspect leads.
Public Intoxication
10/09/10 @ 2142 hours
400 block of Capistrano Road, Princeton
Deputies responded to help security remove a patron from a local bar. The subject was highly intoxicated and behaving in a dangerous manner. He was arrested and taken to county jail.
Public Intoxication
10/10/10 @0125 hours
600 block of Vue De Mar Ave, Moss Beach
Deputies were dispatched to a report of a disturbance in progress involving an intoxicated subject. They contacted the parties involved and were told that the female subject gave the male suspect a ride home. The male was convinced that the vehicle was his and tried to remove the keys from the ignition causing the female to take her foot off the brake and subsequently run into a parked vehicle. The intoxicated male subject was unable to care for himself and was taken to the county jail.
Auto Burglary
10/10/10 @ 2300 hours
700 block of Kelmore St, Moss Beach
Between 10-08-2010, at approximately 2300 hours, and 10-09-2010, at approximately 1000 hours, the victim of an auto burglary reported that an unknown suspect(s) smashed the driver's side window of his vehicle and stole his car stereo. He valued the total loss at approximately $410.00
Possession of Drug Paraphernalia
10/10/10 @ 0930 hours
800 block of Buena Vista, Moss Beach
On 10/10/10 at approximately 0930 hours, Deputies performed a parole search of a male subject at his residence. The search yielded drug paraphernalia consisting of two dirty needles and two tie off strings. The subject's parole officer was contacted and a parole hold was placed on him. He was arrested and taken to county jail.
DUI
10/10/10 @ 2325 hours
Airport St / Los Banos Ave, Moss Beach
Deputies made a traffic stop and contacted the driver. The driver was not aware of the vehicle code requiring you to dim your high beams to oncoming traffic. Deputies could smell the odor of alcohol coming from the driver. She admitted to consuming a few drinks at a local bar before driving. Field sobriety tests were conducted and failed. She was arrested and transported to county jail.
Possession of Drug Paraphernalia
10/11/10 @ 1106 hours
8th Street / Cabrillo Hwy, Montara
During a probation search Deputies found the subject to be in possession of drugs and drug paraphernalia. He was arrested and taken to county jail.
Drugs
11/13/10 @ 0118 hours
Cabrillo Hwy / Verde Rd, La Honda
A suspect was stopped for speeding. Upon contacting the driver, a small bag of Methamphetamine and a burnt glass pipe were seen in the vehicle. He was arrested and taken to county jail.

Suspicious Circumstance
10/12/10 @ 1656 hours
100 block of Culebra Ln, Moss Beach
Deputies and Fire personnel were dispatched to a grass fire in the Pillar Ridge Mobile Home Park in Moss Beach. The fire was quickly put out and an investigation is pending.
---